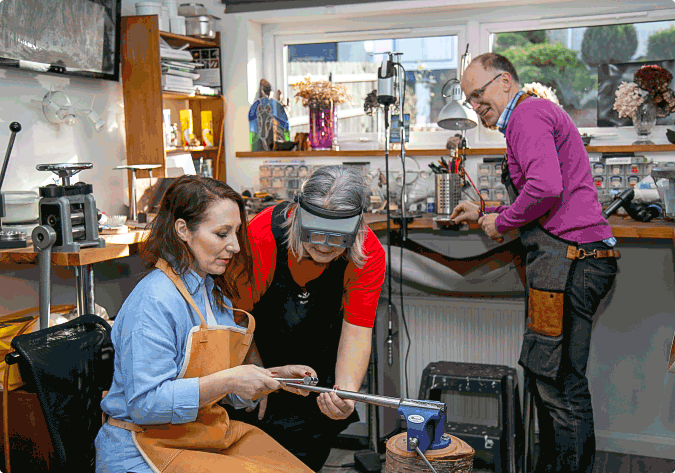 Join us in our Workshop
Come and relax a while with us. Taking some time away from the chores and pressures of the normal world to expand your skills whilst trying your hand at jewellery making.
View Experiences
We love Northern Ireland

Northern Ireland is a special place and Ruth returned here in 2012 having left for university many years before.

Now with a husband and daughter Ruth has enjoyed rediscovering NI.

Wanting to give people something to connect with their memories of this place, people or emotions Ruth created NI Silver Jewellery and her 'wee piece of home' pieces.

Pieces of jewellery of the local landmarks and features both natural and architectural.

(Can you find our version of Scrabo Tower in the image below?)

Shop Now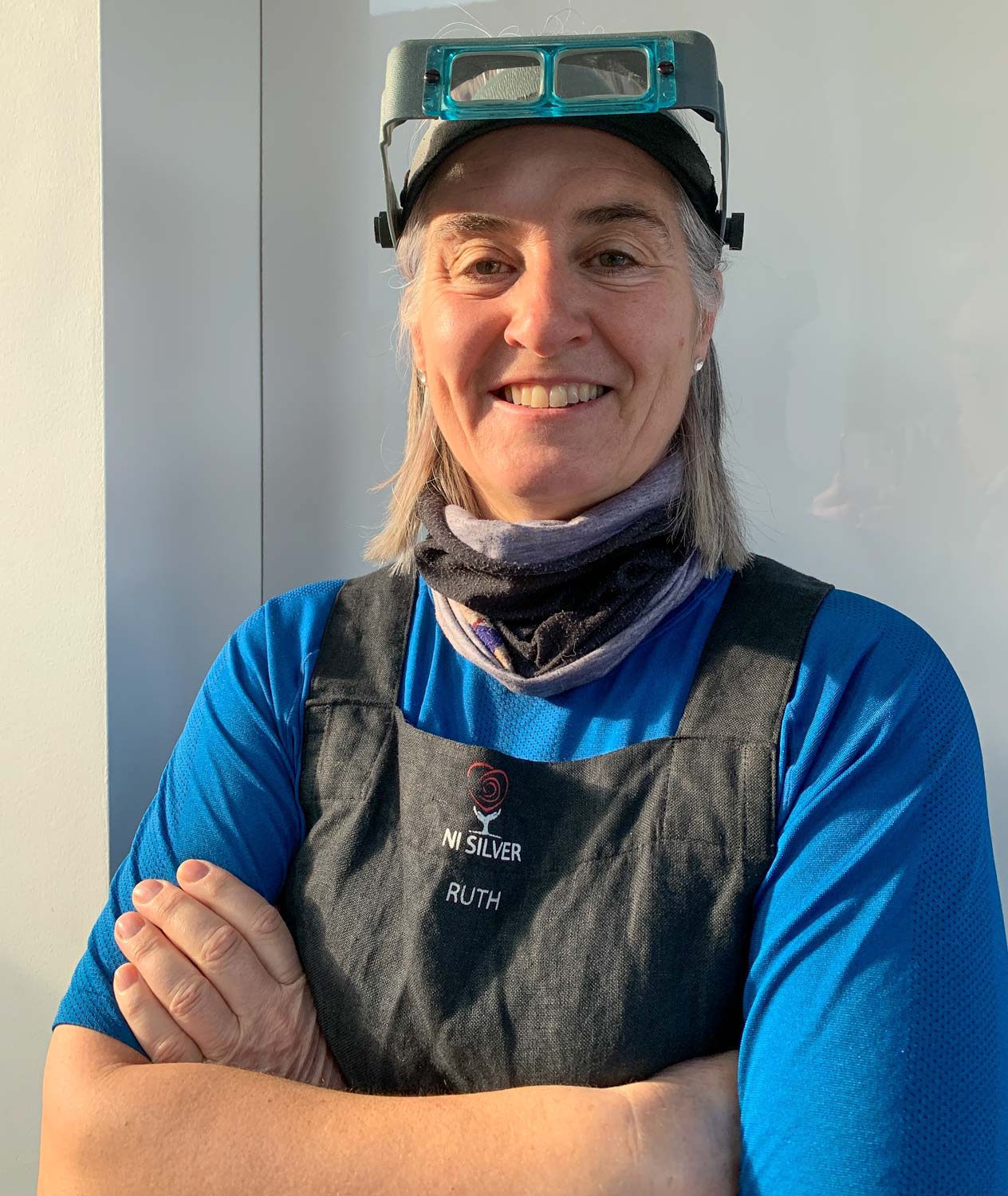 Ruth
Ruth has an immense passion for everything and is a whirlwind to be around. You will be swept up in her personal vertex of energy, enthusiam and her 'yes we can' attitude. (Did you see her as an Extra on Line of Duty?)
Spending time with Ruth will energise you and you will create jewellery pieces you would never have thought possible.
Ruthy has a way of helping you to challenge yourself to try something new, with her 'safety net' of experience ever watchful.
So relax, book yourself on one of Ruth's jewellery making experiences and come and have fun. See you soon :))
More info on Experiences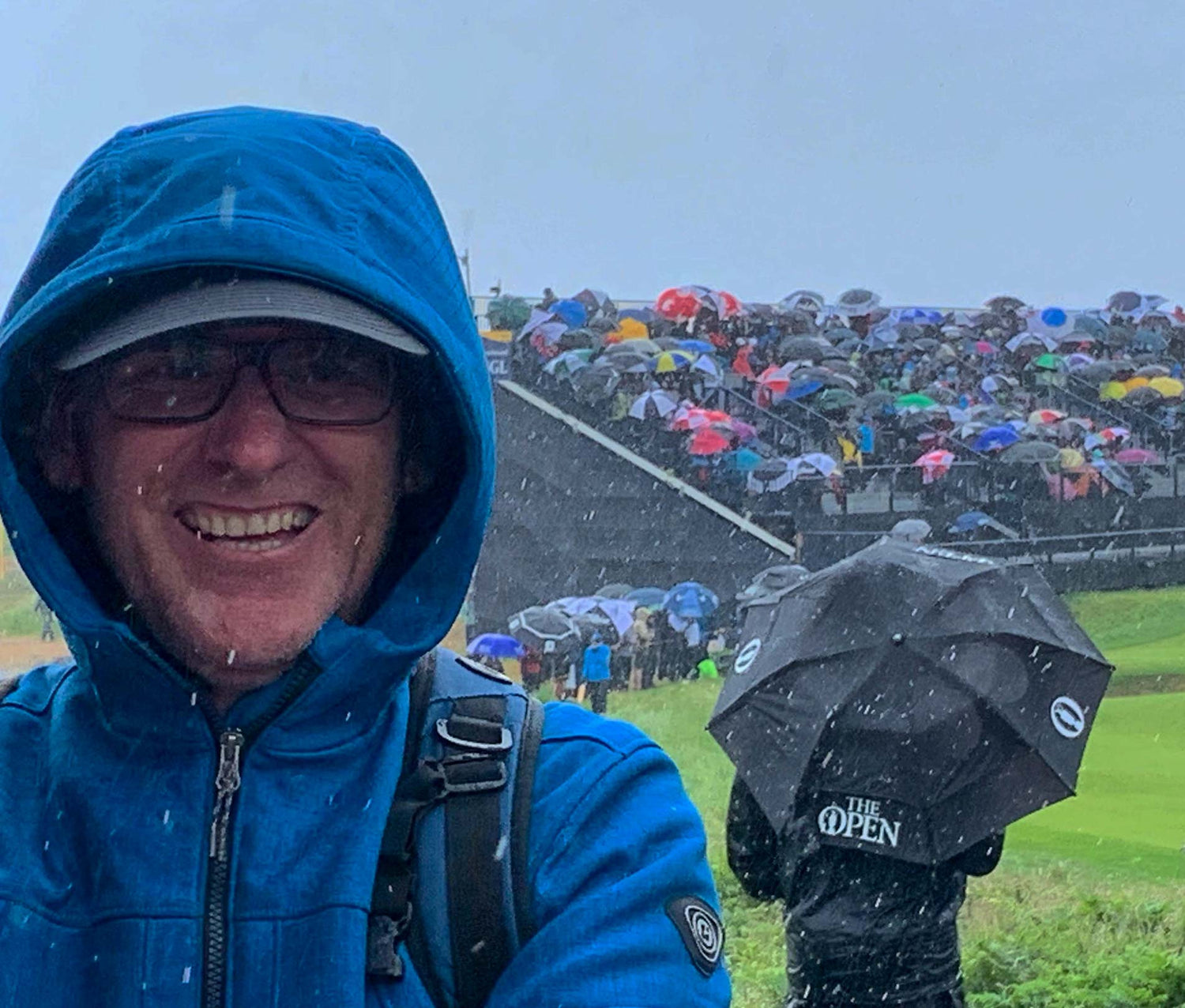 Steve
Every Whirlwind needs their Calm and Steve enjoys helping NI Silver to grow.
Always willing to learn new skills, you will usually find Steve staring at his computer.
Untrained in the ways of the workshop if you see Steve in there make sure that he does not touch anything.
If left unsupervised Steve will be found losing golf balls at Holywood Golf Club, or on a film set as an Extra - sorry Support Artist.
More info on Experiences