Bespoke Somme Cufflinks
Regular price
$294.00 USD
Regular price
Sale price
$294.00 USD
Unit price
per
Sale
Available On Request
We were asked by the Somme Nursing Home in Belfast to create some Bespoke Cufflinks as corporate gifts and together with the client we designed these Solid Silver Somme Cufflinks.
These cufflinks have the Poppy as their centrepiece with the Latitude and Longitude Coordinates of the Nursing Home spaced around the edges.
We created these bespoke jewellery pieces to have a 'matt' effect to be reserved and not too shiny.
Laser engraving allows for extremely precise detailing on these cufflinks and we have increased the depth of the laser cut to create this special and unique look for these bespoke cufflinks.
These lovely and special sterling 925 silver cufflinks are hallmarked with our own silversmith's mark.
We pride ourselves on the high standard of our unique jewellery and the way that our customer service adds to your experience of trusting us with your bespoke cufflink or other jewellery pieces.
Here is a link to the great Somme Nursing Home team.
http://www.thesommenursinghome.co.uk/
The Lat and Long is for the Somme Nursing Home in Belfast.  If you are new to the joys of 'Lat and Long' here is a link to explain it.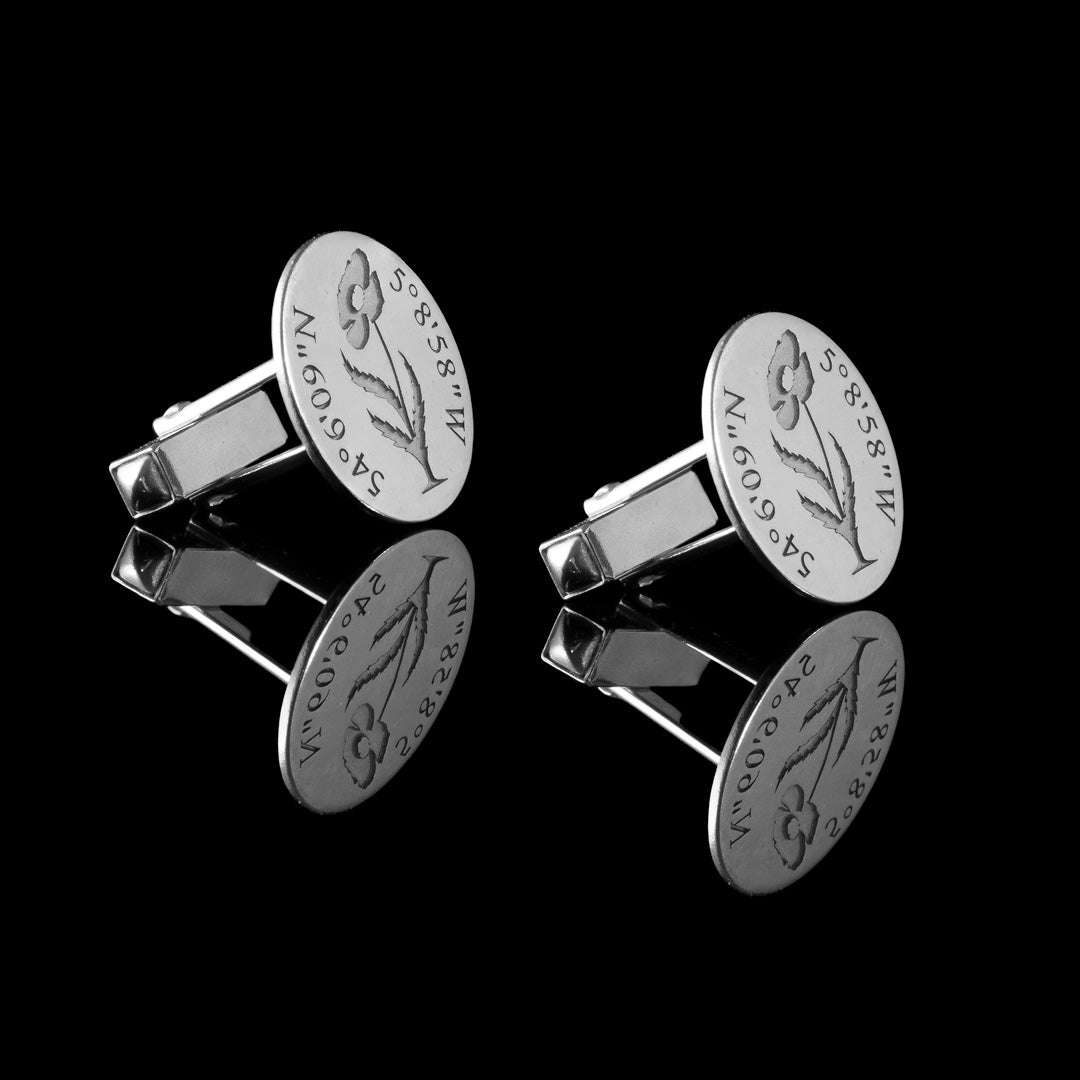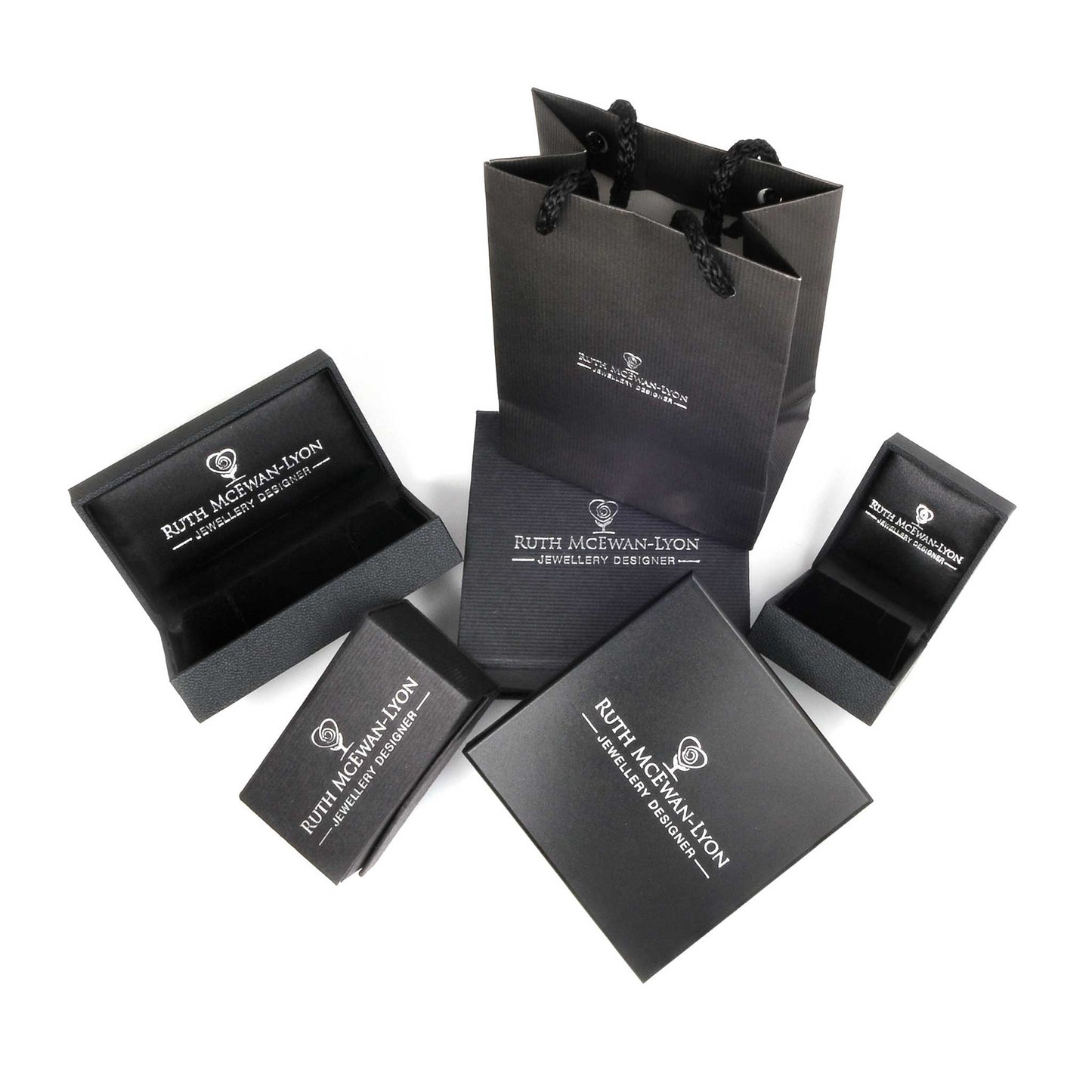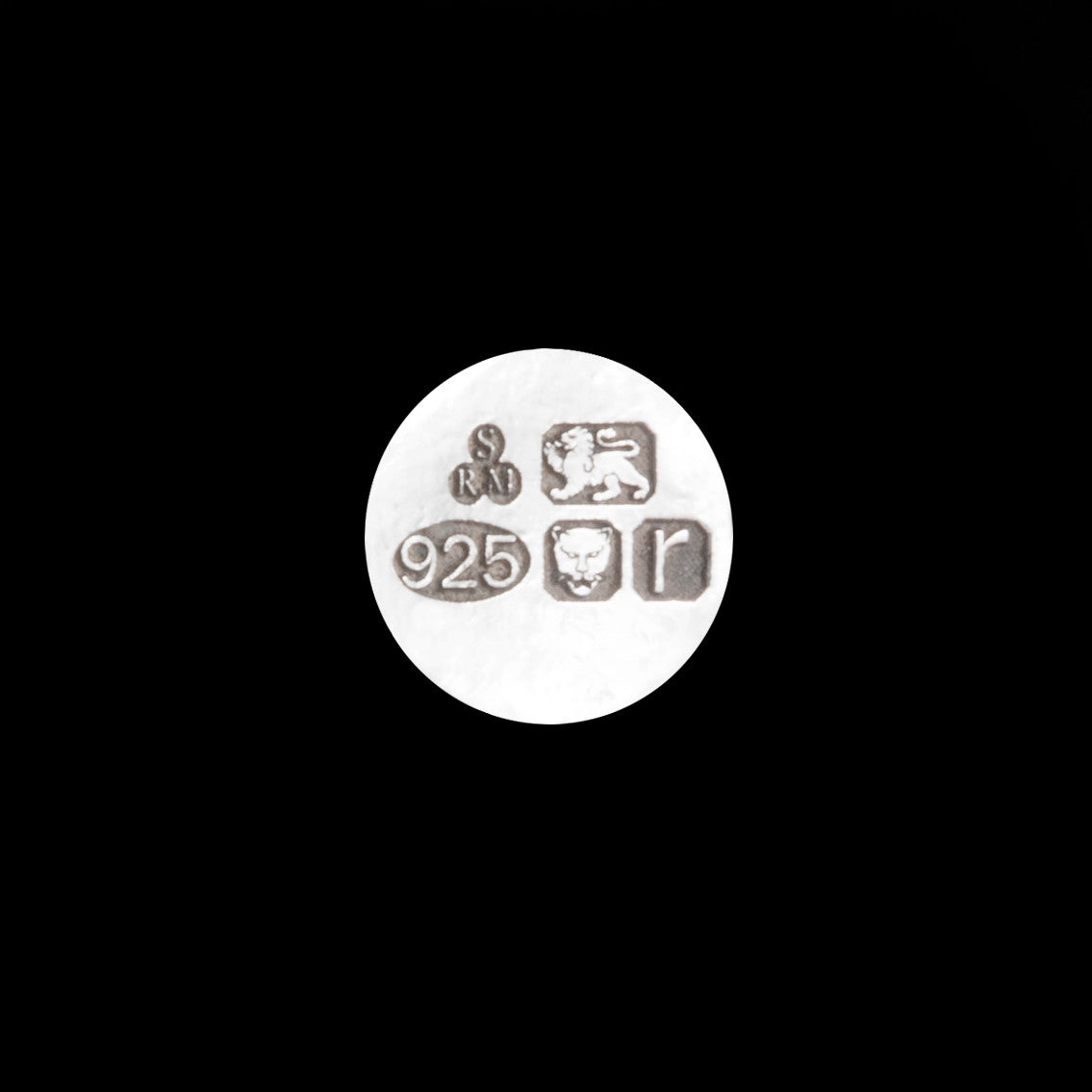 What our Customers Say
The whole experience was amazing from start to finish. Ruth was so friendly and accommodating making us feel as if we were her lifelong friends. We loved making our rings (with lots of Ruth's help of course) and we felt so proud of ourselves. Ruth and Steve welcomed us into their beautiful home and garden and provided us with a delicious array of food and drinks in their outdoor igloo. Overall it was a relaxing, creative and bonding experience which we would highly recommend.

Kerry and her Mum

If you're looking for that unique treat or experience,then a jewellery making workshop with Ruth at NI Silver is a must! I had such a fun time not only watching Ruth demonstrate her skill, but then making my own bespoke silver ring and of course enjoying Steve's great hospitality. What a perfect day!  Thank you.

Anne F,

My husband and I were gifted a workshop experience and we weren't too sure what to expect, but Ruth at NI Silver made the morning an absolute pleasure. She was knowledgeable and funny, chatting away whilst showing us the steps we needed to do, and then stepping back to let us have a good go! We all had a great time and I would 100% recommend the workshop experience to anyone - I'll definitely be back some time for another go!

Megan C
Newly Added
Lorem Ipsum is simply dummy text of the Lorem Ipsum is simply dummy text of the printing. Lorem Ipsum